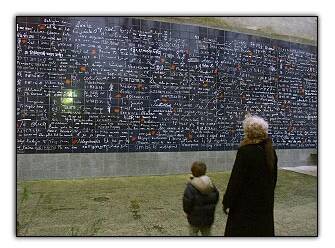 We do not know precisely how many languages are spoken in the world. According to the Larousse, there could be as many as 6000. But the Encyclopaedia Universalis only lists 4000.
Who speaks what? Even now the census remains delicate.
It is actually considered that Hindi and English are each spoken by 400 million people. More than a billion Chinese practice a language which has the same characters but which changes in pronunciation.
Among the most used languages, one also finds Russian (280 million), Spanish (250 million), Bengali (160 million), Japanese (125 million), French (105 million).
(Source: INALCO)
Copyright F.Baron / C. Kito / Photo Sebastien Soriano - Le Figaro